Broomfield FISH Youth Advisory Board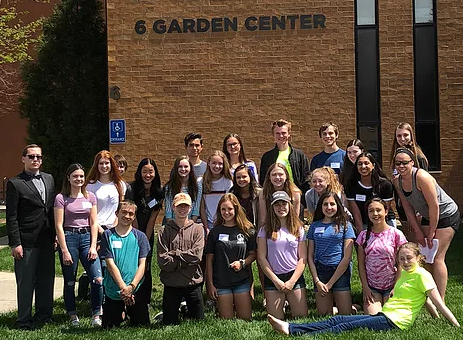 Want a great way to get involved in your community or boost your resume? Consider applying for a youth council! Student-based councils or boards are some of the best ways to get involved in organizations you care about with teens of the same age. This is a multiple article feature highlighting several Broomfield-area teen councils with a different spotlight each month.
This month, the Broomfield FISH food bank's Youth Advisory Board, or YAB, is highlighted.

If you are interested in social service and community leadership, this board is for you! Broomfield FISH, or Fellowship in Serving Humanity, is a food bank located at 7 Garden Center that provides food, utility assistance, and housing services to people in the Broomfield area. The Broomfield FISH Youth Advisory Board supports FISH through raising awareness, volunteering, and fundraising. Over the course of the year, YAB participates in food drives, sorts food, and volunteers at community functions including Taste It Broomfield, the Broomfield Farmers Market, and Broomfield Days.
By being a part of YAB, teens are able to enact meaningful change on the Broomfield community through volunteering and fundraising for FISH, which impacts over 6,000 Broomfield residents per year. For more information on FISH, check out this article. Students lead this board, with both a leadership team as well as a cohort of members. Regardless of leadership roles, there is a place for almost any teen on the board who is willing to fully participate and wants to be more involved in their community.
It's important to note that members must volunteer 10 hours with YAB and complete an in-kind service project to remain in good standing and to continue on with the board the next year. Unable to commit to the Youth Advisory Board? Check out the Junior Volunteering Group, a monthly email blast that notifies teens of volunteer opportunities with FISH, and check out this link for a description of all of FISH's youth opportunities.