Season preview for the 2019-2020 Basketball Season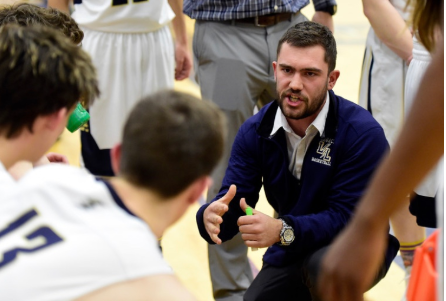 After missing the playoffs last season, the Legacy High School boys basketball team looks to compete for a state title this season. Even after being above the national average for points per game, field goal percentage, rebounds per game, assists per game, and blocks per game; Legacy still managed to have an 8-15 overall record and be ranked 140th in the state of Colorado according to Max Preps. On top of that, both of their highest scoring players were graduates in the class of 2019. Both Jack Olsen and Jackson Stapleton were averaging the most points per game on the team. Not only that, but both Jack and Jackson were averaging the most rebounds per game as well with 7.8 and 3.9.
Although Legacy went through a tough season last year and lost two of their most dominating players to graduation, there are some positive things that came out of last season and to look for this season. Junior guard Gavin Poxson believes that this year could go very well and Legacy could possibly reach the playoffs if "we play unselfish and help each other get better every single day."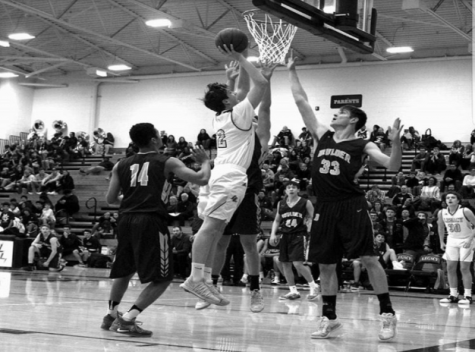 The only way that Legacy will compete for a state title this season is by grinding through each game and playing as a team. Both Poxson and senior Chase Esplin believe that they are much better and more of a team this season. "Last year we had a lot of talent, but no one had trust in one another, but this year, we have ten guys who all have a ton of trust in each other and believe that this organization can compete for a state title," said Esplin. He also later went onto say, "Each game is determined by our effort, because we will always be the smaller team." Legacy is definitely under sized with only about half the team being six foot and above.
Not only will Legacy be competing to try to win a state title this year, but in the near future as well. Junior Varsity consists of many young, talented athletes. Sophomore Jack Debell will be one of the biggest threats this year on junior varsity and may even get a chance to perform at the varsity level this season. Not only Jack Debell, but there is also a sophomore in the name of Landon Sehr who is a big threat from behind the arch. There is also Freshman big man, Will Thurston who has a size advantage in the paint standing in at about 6'1, 6'2.
Legacy takes on Brighton High School in the season opener on December 3rd at 6:30 MST.