What is Broomfield FISH, Anyway?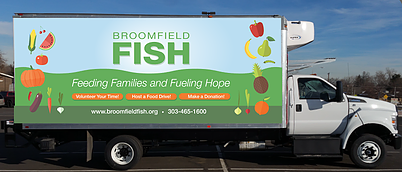 Hang on for a minute...we're trying to find some more stories you might like.
Even though Thanksgiving and the Giving Drive has passed, there are still plenty of ways to continue giving back to our community and spread the giving spirit!
One way is giving to Broomfield FISH. However, there are many people who live in Broomfield that don't know what Broomfield FISH stands for or what it does. For starters, FISH stands for Fellowship in Serving Humanity and its mission is to meet the basic human needs of Broomfield neighbors and give them tools to rise out of poverty.
"
My life has changed since coming to FISH, just in knowing that there is help out there, and knowing that as a community we are responsible for other people, not just ourselves."
— Amy, mother of four children who came to FISH after her husband was put on short-term disability
Broomfield FISH was founded in 1963 by women across Broomfield who collaborated through their churches. Through the continuous support of local volunteers, FISH began donating and distributing food to those in need. Around 2002, FISH formed a Board of Trustees that partnered with the City and County of Broomfield. This allowed the organization to provide services beyond food such as transportation assistance and rent assistance.
FISH served 6,000 different residents in and distributed nearly 900,000 pounds of food in 2018. With the increase in housing expenses, FISH is able to benefit people by taking the load off of their grocery bill and instead using it towards housing. Low-income Broomfield residents on average put 70% of their total income towards housing!
So, how can you help your fellow residents of Broomfield?
1. Monetary donation. To make an online donation, go to broomfieldfish.org and click on the orange button in the top right-hand corner. To write a check, mail it to PO Box 194 Broomfield, CO 80038.
2. Donate a holiday kit! Click here to learn how to make one. The Operation End Holiday Hunger Open House is this Saturday, December 1st from 9am to 11am at 6 Garden Center. You can spread holiday cheer and drop off holiday kits at this event!
3. Dine Out Night for FISH January 26th, 2019, 4pm to 8pm! Eat Chipotle at 5160 W 120th Ave. Unit B and 33% of all sales will be donated to Broomfield FISH. Tell the cashier you're supporting FISH!
4. Amazon Smiles. Be sure to list "Community Services of Broomfield" as your charity of choice and FISH received 0.5% of every dollar spent.
5. Adopt-a-Shelf. Families, groups, neighborhoods, and businesses can refill a shelf by monetary donation or purchasing items. Donations can be dropped off any weekday and cash donations can be accepted at broomfieldfish.org. November needs are cooking oil, bottled juice, jelly, boxed potatoes, boxed stuffing, condiments, and all personal care.
Top photo courtesy of Broomfield FISH.
About the Writer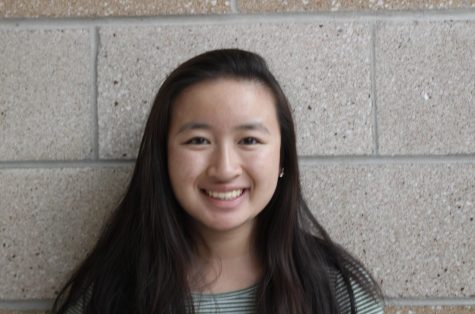 Kandice Chandra, Staff Member
Kandice is a senior and is very excited to be writing for the Lightning Letter in its second inaugural year! She enjoys competitive swimming, reading,...