Playing Poudre
The Homecoming Football Game, this past Friday, was against the Poudre Impalas from Fort Collins. Students gathered in the stands as the Legacy Lightning prepared for one of their most important games of the season. The game opened with fireworks and a moment of silence for those killed and injured in last year's bus crash at DIA.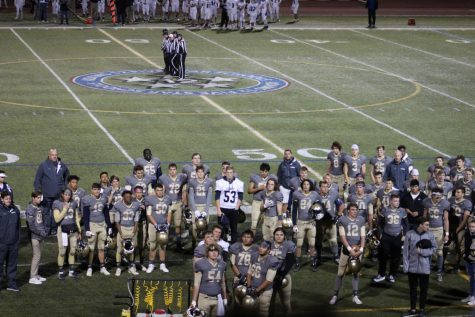 The game got off to a good start for Legacy. A fumble recovery allowed them to score the first touchdown of the game with Poudre struggling to catch up.
Unfortunately, the weather soon took a miserable turn. A slight wind picked up as a rain mist began to fall. In the crowd, layering up and blankets were the only ways to stay warm.
And the hot chocolate from the concession stand.
By half-time, Legacy has in the lead, 28-7.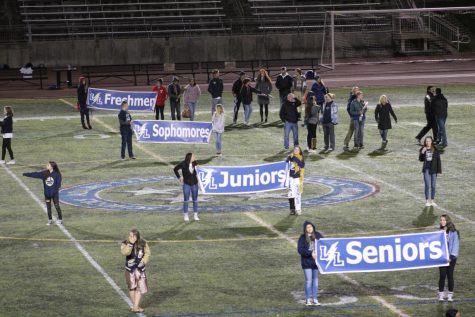 After Cheer and Marching Band performances, the Royalty Crowning was held. All nominees took to the field with their parents, each hoping that they were crowned. In the end, the winners of each Class Royalty were:
Freshman: Blake Roberts and Stella Ashfield-Sauter
Sophomores: Peyton Barnhardt and Kyle Schmuck
Juniors: Andrew Han and Abigail Adamson
Seniors: Erica Haines and Connor Shelton
In the second half, Legacy scored only one touchdown. Poudre scored two, but that didn't stop the Legacy Lightning.
Legacy High School won, 35-21.  Congratulations to our team on their first win!