LHS Welcomes New Football Coach
Cheer on LHS Lightning football at the team's showcase game on August 17 at North Stadium. Arrive early for the parent booster-sponsored tailgate.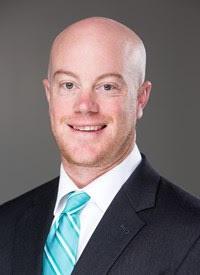 Hang on for a minute...we're trying to find some more stories you might like.
Legacy's football players are excited and anticipate a great year for the team with new head Coach Corey Heinz leading them to another successful season.
In this interview, Coach Heinz touches on his coaching and football history, skills, and what students should expect from the team this upcoming season.
Can you tell us a little bit of your history as a football player and coach?
As a player, I played at the University of Tulsa. I was not a great player for that level. I was a two-year letterman playing mostly on special teams. I began my coaching career at Steamboat High School right after I had graduated from college. After spending a couple years coaching high school football, I returned to my alma mater to coach under my former position coach who became the head coach (Bill Blankenship). I then moved back to Colorado and coached at Highlands Ranch for the next three years, rebuilding them to a top 10 team. For the last couple years I have been at Augustana University and Missouri Southern University.
What got you interested in coaching a football team for a high school? And specifically Legacy?
I was interested in Legacy because they have always had a solid program for as long as I can remember. I believed and still do that there are great kids and talented kids at Legacy. Coach Voorhees left this program in incredible shape, and I am just hoping to take this program to the next level.
What values do you set for yourself as a coach of a team?
Trust! I believe trust is the most important factor in any relationship in life. Trust between everyone involved in the program will be the most important value in our program.
Do you have previous coaching experience? If so, where and what did you coach?
This is my first head coaching job. I have been a coordinator at two different levels, college and high school, and have coached almost every position.
What do you think your greatest strengths and weaknesses are as a coach?
My strengths are definitely the football side of being a head coach as far as the X's and O's and running a football team. My weaknesses are the unknown obstacles that go along with being a new head coach. There will be a learning curve dealing with different challenges that do not show themselves or things that I can not prepare for.
What do you think the rewards are for being a coach?
Biggest reward as a coach is watching kids grow. To have a kid come back years later or call you out of the blue is the best reward you can ask for. The impact, good or bad, a coach has on a kid can be life changing. My goal is to have a positive impact on every kid I come into contact with.
What can be expected of the players in the upcoming season?
The players can expect to work hard and be challenged like they never have before. With all the hard work these kids will put in will come with great fun and hopefully leads to victories.
What training techniques have you or will you introduce to the team?
Anytime there's a new coach the team will learn a new culture along with new schemes offensively and defensively.
How do you connect with your players, and how do you get them to connect better with each other?
We will try to establish a trust with the kids. Trust comes when you spend time together and get to know kids individually. The kids will connect by working hard together and overcoming challenges and adversity throughout the summer and season.
###
Legacy students are surely excited to have Coach Heinz join us this year, and we can't wait to see what this next football season brings! 
About the Writer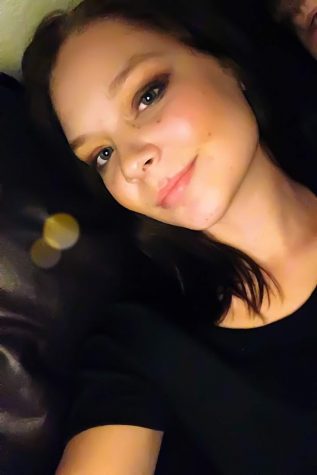 Kaylen Koscielicki, Sports Adviser
Kaylen is a senior, photographer, writer, and a procrastinator. She is considered the mystery of Newspaper.
President and Founder of Writers Club and...