'Be More Chill'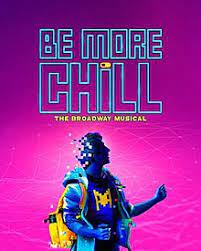 Jeremy Heere, a junior at Middleborough High School, wishes he had a better life. Between the constant bullying, a crush that doesn't know he exists, and his best friend Michael that doubles as his only friend, he wishes he was somebody in the mess that is high school, even if it was someone small. After one of his bullies, Rich, tells him about a new electronic pill from Japan that can drastically improve his life – a SQUIP, taking form of Keanu Reeves after he follows his advice – he sets out on an adventure to become the coolest person he can be. The sacrifices he must make to get there drastically increase, however, until he's sabotaging the school musical against his will. Maybe he doesn't need to be the most popular student, but he does want to at least be more chill.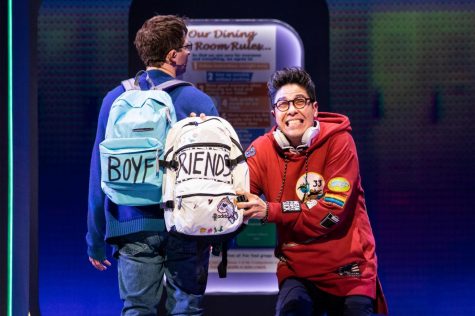 "My mothers would be thrilled!" – Michael Mell
"I hate this school..." – Jeremy Heere
'More Than Survive'
I gave 'Be More Chill' five stars, as this is one of my favourite musicals. The songs range from gentle solos, like 'I Love Play Rehearsal', to songs so ridiculous in theory that you can't believe they're an important part of character development, such as 'The Pants Song'. There's also some that are just fun to listen to, including 'Michael in the Bathroom' and 'Halloween', and everything in between. There's plenty of fast beats, guitar riffs, and memorable tunes to be found in the two-hour show.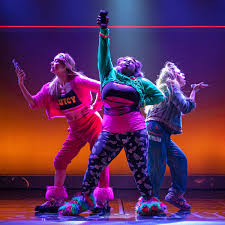 "Rich set a fire and he burned down the house!" – Jenna Rolan, Chloe Valentine, Brooke Lohst, Ensemble
'The Smartphone Hour (Rich Set A Fire)'
In addition, the characters are incredibly real and four-dimensional. Christine Canigula, the main love interest, isn't just 'the girl to get'. She's characterized as a happy-go-lucky theater nerd, with some lyrics revealing how much pressure she puts on herself to do well in every aspect of her life. Many of the characters have depth like Christine does, and it makes the show feel so much more real than the others. The SQUIP, played by Jason Tam, is also a fun villain to hate. His songs are fun, but still gives off an edgy and evil vibe. All in all, if you're looking for a new musical to listen to, or want to revisit an old favourite, be sure to give 'Be More Chill' a listen! It will definitely be worth your time.