Web Drama Review: A-Teen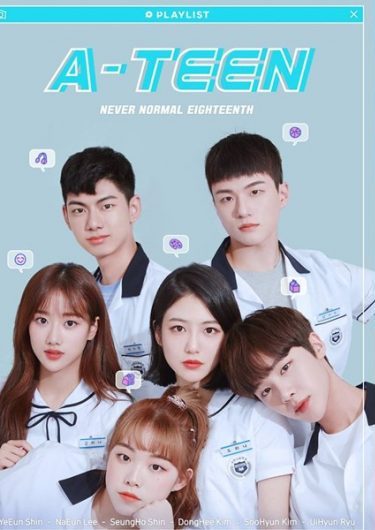 TV is one of our favorite ways to entertain ourselves, but as high schoolers, we tend to not have enough time to enjoy ourselves. Certain TV shows can last for hours as each episode ranges from about 30 to 40 minutes on average. Instead, "A-Teen" contains episodes ranging from 6 to 10 minutes on average, totaling up to 24 episodes (4 hours to finish the whole series). Even though it only lasts a short amount of time, "A-Teen" hooks viewers with a story line dealing with teenager problems, such as friends, crushes, and even a journey of self-discovery. The main cast of A-Teen includes: Shin Ye Eun as Do Ha Na, Lee Na Eun as Kim Ha Na, Kim Soo Hyun as Yeo Bo Ram, Kim Dong Hee as Ha Min, Shin Seung Ho as Nam Shi Woo, and lastly, Ryu Ui Hyun as Cha Gi Hyun (as seen below).
To summarize, Do Ha Na has a crush on Ha Min. With an anonymous post made by Ha Min (in episode 1), she becomes a bit hopeful that he may have a crush on her too. However, in the post, the name that was mentioned was Ha Na; no first name was mentioned. There are two drastically different Ha Nas in the school: Do Ha Na, the quiet average-in-school student, and Kim Ha Na, the talkative overachiever. Regardless of their differences in personalities, they are both best friends, along with Yeo Bo Ram, who aspires to become a professional gamer. While, Ha Min (the seemly flirty guy who always get good grades), Nam Shi Woo (the quiet athlete), and Cha Gi Ryun (Yeo Bo Ram's closest guy friend as they play video games together) are close guy friends to Do Ha Na, Kim Ha Na, and Yeo Bo Ram. Soon, their school life takes a drastic turn as friendships shatter and mend while new crushes and relationships develop. After all, being teenagers isn't as carefree as people say.
With this simple story line, it was a bit surprising than what I expected it to be, mainly due to the characters. Each of the characters had their own concerns with some being entirely different from us, teenagers, and some being similar. (Spoiler alert) For instance, it's difficult, for Ha Min, to live up to his parents' expectations. Being constantly compared to his older brother, who excels in academics and sports, creates unbearable pressure onto him. Another example is Kim Ha Na's character. In the drama, there were a couple of flashbacks when she first saw Do Ha Na in the summer of 2018 during 9th grade. To Kim Ha Na, Do Ha Na is a confident girl compared to herself. As a result, she had changed her name from Kim Joyeon to Kim Ha Na, building confidence in herself for a new change as she enters high school (Spoiler ends). In addition, the storytelling of this web drama is interesting since the episodes are told from a different perspective of each character. Based on the point of view, certain information would be left out unless by watching more episodes, where more information would  be revealed. This leaves the viewer hooked to watch more, finding out dark and deep secrets among the characters. Although, a couple of the scenes are predictable because it's a simple story line with some twists and turns. The cast's acting skills are incredible as they actually portray the characters as closely as possible. One in particular, Shin Ye Eun's appearing as Do Ha Na. (Spoiler alert) When Do Ha Na confronted Kim Ha Na in episode 21, this led to a tear in their friendship. During this fight, Shin Ye Eun is able to capture Do Ha Na's character since Do Ha Na is not the type of person to shed her tears during the fight. Instead, she would mostly likely tear up during the fight and later cry in silent when no one is around. Additionally, Shin Ye Eun is also able to convey the emotions of heartbreak and betrayal thoroughly as well (Spoiler ends).
Overall, I would recommend watching this web drama even though the story line is simplistic, rating this web drama at four stars.
Link to A-Teen on Youtube: https://www.youtube.com/watch?v=1eUuG7dhs5w&list=PLS–ClexQbQ0T-Tlwv8sS8B1bzP67pkj
Works Cited
"The Guy Who Kisses Me and Calls out My Friend's Name | A-TEEN | Teaser (Click CC for
ENG Sub)." YouTube, YouTube, 29 July 2018,
www.youtube.com/watch?v=1eUuG7dhs5w&list=PLS–ClexQbQ0T-Tlwv8sS8B1bzP67
pkjG.
"Kim Dong Hee." MyDramaList, Youku, mydramalist.com/people/19701-kim-dong-hee.
"Kim Soo Hyun." MyDramaList, Youku, mydramalist.com/people/19696-kim-soo-hyun.
"Lee Na Eun." MyDramaList, Youku, mydramalist.com/people/19695-lee-na-eun.
Nisa, Runi. "Web Drama 'A-Teen' Tengah Populer Di Korea, Tersedia Dengan Teks Bahasa
Indonesia." Iyaa.com, 14 Aug. 2018,
www.kholic.id/post/2018/08/22216/web-drama-a-teen-tengah-populer-di-korea-tersedia-dengan-teks-bahasa-indonesia/.
"Ryu Eui Hyun." MyDramaList, Youku, mydramalist.com/people/4409-ryu-ui-hyun.
"Shin Seung Ho." MyDramaList, Youku, mydramalist.com/people/19705-shin-seung-ho.
"Shin Ye Eun." MyDramaList, Youku, mydramalist.com/people/19700-shin-ye-eun.
About the Contributor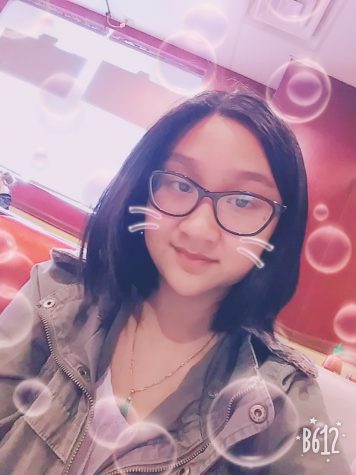 Whitney Le, Staff Member
Whitney is one of the newest members of the Lightning Letter Club. She mostly enjoys mathematics, learning, assisting others with school work, etc. Although...