80's Dodgeball
Hang on for a minute...we're trying to find some more stories you might like.
A crowd gathered in the large gym this past Wednesday for the 80's Dodgeball Tournament. Planned and lead by Freshman Class Leadership, seven teams signed up for the ultimate battle of dodgeball. Each player on the winning team would receive a gift card.
The 80's theme was picked because dodgeball was a big hit in the 1980s. Everyone planning the event also unanimously voted for it.
Unknown to some, the event was held by Freshman Class Leadership.
"I would say for our first time planning an event, it went pretty well. With everything we did, we made sure to communicate with each other," commented Raven DuKane. She's the President of Freshman Class Leadership and is very proud of everyone who put the work and time in for their event.
The audience and players seemed to agree with all the fun to be had.
The dodgeball was fierce. At times, three dodgeball games were played at the same moment, sending dodgeballs everywhere. Team against team soon turned to team against the last person standing with lengthy standoffs. Luckily, no one in the audience was hit directly (with one exception).
As mentioned above, there were seven teams: Black Thunder, 80s Movies, Fresh(man) Out the 80s, Average Joe's, Snakes, Goofy Goobers, and Dodgeball.
Tearing through the competition, Average Joe's won the tournament. The team included Ashton Kerr, John Mari, Blake Labuda, Dylan Grierson, and Macully Sehr (pictured above).
DuKane left off with one final message: "I want to thank all of the members of Freshman Class Leadership, the administration, and our amazing advisors, Ms. Comer and Mrs. Freeman…This event would not have been possible without the incredible work of all these amazing people!"
Freshman Class Leadership also hopes to encourage more students to participate in the future, as players, and as the audience. "I also want to thank the students who participated in and came to view the event," DuKane added.
If you didn't come, make sure to hit the Dodgeball Tournament next year! For now, congratulations to the Average Joe's!
About the Contributors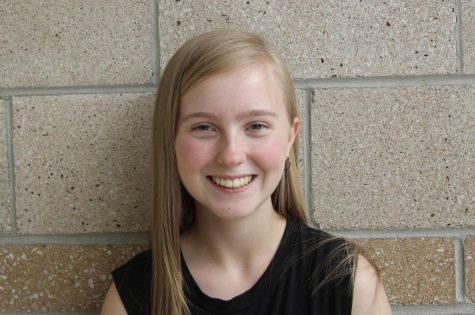 Anna Hartwick, President
Anna is the President and creator of the Lightning Letter. Mostly, she enjoys interviewing people, reporting on events, and sharing random facts with people....