Behind Homecoming
     Just like a holiday, high schoolers all over Legacy know what is coming with the return of school: Homecoming. Whether you enjoy going out with friends or a date, Homecoming is an event that you'll never forget— your Student Government makes sure of that every year.
     Seniors Sophia Steen, Sarah Dills, and Anna Sosa were all working hard to make Homecoming the best it could be. It all started at the beginning of the year, over a month before the dance itself! These outstanding students and the rest of StuGo dedicated so much time for the student body.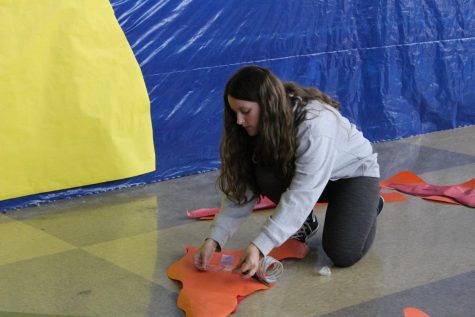 How did it work? StuGo was separated into different committees which each had their own roles in Homecoming. The days were then filled with planning, filling out forms, and so many other important activities.  
     Dills commented that her personal life becomes much more occupied around Homecoming, "Each year you get more responsibilities so I would say this year I've probably so far spent maybe five hours at home doing stuff and each week it will get more and more."
     She wasn't exaggerating either. StuGo members would spend up to hours at home working on the dance decorations and plans. But there is a silver lining to all of this hard work.
     Sosa talked about working with the other members of StuGo, "I feel like it's nice to have other people to collaborate with just because I definitely couldn't have come up with everything on my own. It's easier to bounce ideas off of each other and use everyone's different minds to come up with what we're gonna do with the dance."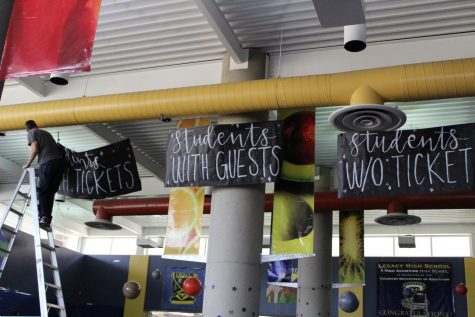 In the end, StuGo members reported that this effort was well worth it at Homecoming. Steen remarked, "I think it is because it really creates a culture at legacy. It makes it not just school."
     The dance itself was outstanding, and the turnout was great— even the music added to the atmosphere and enjoyment of the dance. If you didn't go this year, try and clear you plans for the next. Homecoming is a great way to make memories and connect with your friends.
     So remember all of the hard work StuGo put into this years Homecoming, and all of the years to come. Let's give a big round of applause to our peers
!