Broomfield One Love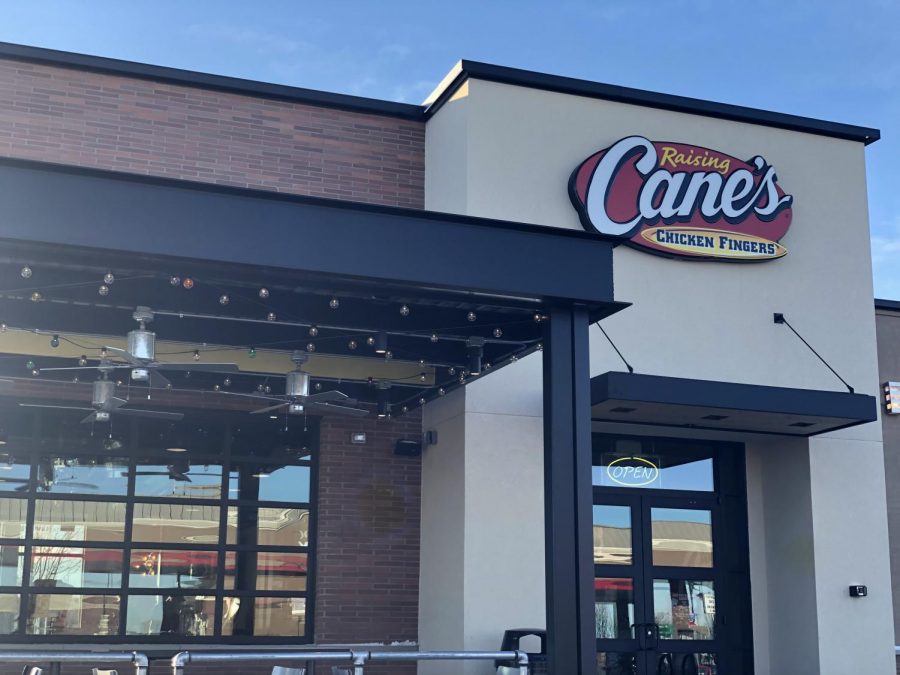 When I think of the perfect Chicken Fingers, I think of delightful, juicy chicken, breaded to perfection, and fried to an exquisite crisp. And, in my opinion, the only place to get the perfect Chicken Finger is Raising Cane's, a fast food restaurant completely dedicated to mastering chicken fingers.
The History Of Raising Cane's: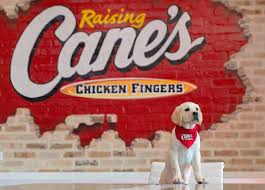 Raising Cane's Chicken Fingers was originally founded in Baton Rouge, Louisiana by Todd Graves in August of 1996, and is named after Graves' Yellow Lab named Cane.
When Graves first founded Raising Cane's, it was based on a business model that was turned in for a grade by Graves original business partner, Craig Silvey. When Craig turned in their business model, it recieved a grade of a "B-." The business was also rejected by several investors before Graves and Silvey got a SBA loan to open their first location near LSU, the school in which their original model received its grade of a "B-."
After opening their first location, they competed against another chicken-finger-only restaurant, which later shut down due to the competition. After that, Raising Cane's became the only chicken-finger-specific restaurant in the area.
Raising Cane's began expansion soon after, and now have 410 locations across the globe, including locations in Kuwait, Bahrain, Saudi Arabia, Lebanon, United Arab Emirates, and most importantly, Colorado.
Raising Cane's, Colorado:
Until November 27, 2018, Broomfield, CO has been lacking in one thing, a Raising Cane's.
Broomfield's first Raising Cane's is located at 4640 W 121st Ave, Broomfield, CO 80020, just a short eight minute drive from Legacy High School. On the first day Cane's opened, the lines were out the door and around the corner for walk-ins, and through the parking lot into the road for drive-through. It took a whole Monday-long-Legacy-class-period to get food. Now that it's been two months since its opening, lines are much shorter, and it only takes about ten minutes to get your food.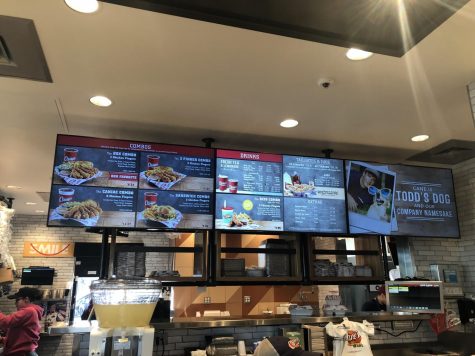 The Raising Cane's menu consists of only six items, plus sides and extras.
Menu Items: (Prices may vary)
The Box Combo:

A four piece Chicken Finger meal with Crinkle Cut fries, Texas Toast, Coleslaw, one Cane's sauce, and a fountain drink.

$8.24
The Three Finger Combo:

A three piece Chicken Finger meal with Crinkle Cut fries, Texas Toast, one Cane's sauce, and a fountain drink.

$7.27
The Caniac Combo:

A six piece Chicken Finger meal with Crinkle Cut fries, Texas Toast, Coleslaw, two Cane's sauces, and a Large fountain drink.

$12.27
The Sandwich Combo:

A sandwich with three Chicken Fingers on a Kaiser roll with lettuce, Crinkle Cut fries, one Cane's sauce, and a fountain drink.

$7.04
The Kids Combo (not limited to kids):

A two piece Chicken finger meal with Crinkle Cut fries, one Cane's sauce, a Kids drink, and an activity.

$4.99
Tailgates, Perfect for any Party!:

Large Chicken Finger meal ranging from 25-100 Chicken Fingers with Cane's sauce.

(Price Varies)
Extra Menu Items: (Prices may vary)
$1.34

per extra

Chicken Finger
37 cents

per extra

Cane's Sauce
$1.85

for extra

Crinkle Cut Fries
88 cents

for an extra

Texas Toast
88 cents

for an extra

Coleslaw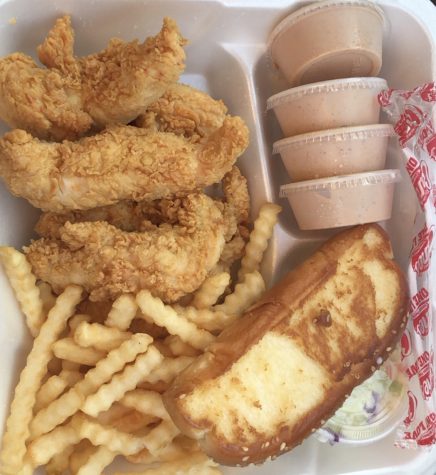 Some drinks are also extra, including their House Made Lemonade and Iced Tea, which they sell by the jug as well. Cane's also sells a pretty extensive collection of Raising Cane's merchandise, including t-shirt and hats.
Additionally, Raising Cane's is having a "Peel the Love" contest. Each drink cup has two peelable tabs. Each tab will either have a code on it which you can enter on their website to earn prizes, a box that say if you won some type of food, or a letter with a code which you should enter on their website. If you successfully collect the word "CANES" via the letters, you will automatically earn $100K. Unfortunately, there is not many S's in America, but if you don't receive the $100K you can still get free food, since ⅓ of each tab earns automatic food prizes.
Interviews:
When I go to Raising Cane's, I usually get the Box Combo, a Lemonade, and two extra Cane's sauces.
In an interview done with Legacy High School students, they each stated different meals that they order at Canes, most answered that they order the Three or Four Piece meal with extra Canes sauces.
I, along with most interviewees, recommend getting extra Canes Sauce, since most people use more than just one. Though it costs a little extra, it's still better to have more Canes Sauce than you need. If I end up with any extra, I eat it with the King Soopers chicken nuggets.
One person recommends going through drive through, since they can sometimes be quicker than going inside. In my experiences, going inside is usually quicker, but when I do go through the drive through it's usually because the line for the inside is out the door, in which case drive through is definitely quicker. Last time I went through the drive through, the person who handed me my food also handed me a treat for my dog, so that's a plus.
Raising Cane's, in my opinion, is the best fast food place in all of Broomfield. Others agree that Raising Cane's has great food. In an interview done with Legacy High School Student, Kaylen Koskileki, she said "[Raising Cane's] is my favorite place to get chicken."
Though, not everyone agrees that Raising Cane's is the best. When asked if they prefered Chick-Fil-A or Canes more, Legacy Student Sophie Thomas responded "that is a really difficult question because I like them both equally."
When we asked a different student they said "Canes and Chick Fil A have similar prices but I feel like you get more for your money [At Canes]. Plus the chicken and sauces are to die for compared to Chick-Fil-A."
Either way, people agree that Raising Cane's has good, if not great, food. Why not check it out for yourself?!
Sources: 
Graves, Todd. "QUALITY CHICKEN FINGER MEALS." Raising Cane's | Chicken Fingers
Cane's Sauce, 3 Mar. 2016, www.raisingcanes.com/our-menu.
"Raising Cane's Chicken Fingers Menu Prices." Real Menu Prices, 20 June 2016,
realmenuprices.com/raising-canes-chicken-fingers-menu-prices/.
"Raising Cane's Chicken Fingers." Wikipedia, Wikimedia Foundation, 26 Jan. 2019,
en.wikipedia.org/wiki/Raising_Cane%27s_Chicken_Fingers.
About the Contributor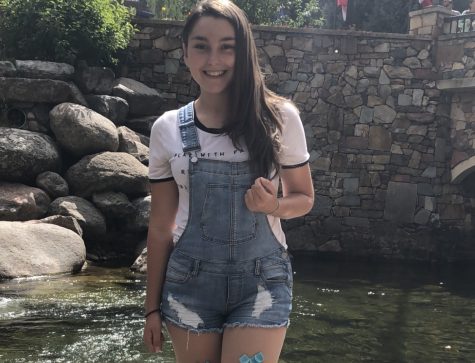 Alexis Fierstein, Opinion Editor
She's a Junior at Legacy and loves math, art, and writing. Lexi spends her summer in Florida and her winter skiing in Colorado. She is obsessed with Disney,...