Talent Show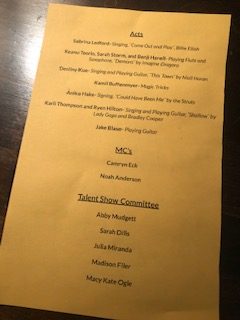 Last Friday, February 1st, some of Legacy's most talented students performed at the school's annual talent show. The show started with Sabrina Ledford's beautiful rendition of "Come Out and Play" by Billie Eilish, and other highlights included Anika Hake's signing along to "Could Have Been Me" by The Struts and Kamil Buffenmyer's shocking magic tricks.
MCs Camryn Eck and Noah Anderson weaved between each act, introducing performers, telling lighthearted jokes, and hosting audience games, such as a hula hoop contest.
The last act of the night, a performance of "Shallow" from the hit movie A Star is Born, by Ryen Hilton and Karli Thompson was absolutely showstopping, and received the most votes for best act at the end of the night.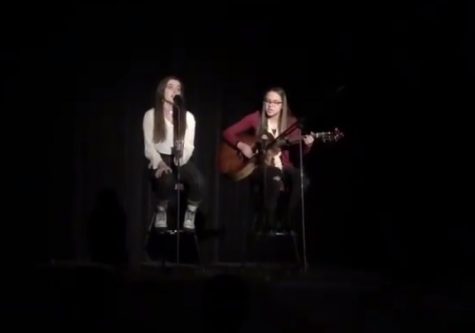 "I've been playing [guitar] since I was about five," says Karli, "and I've been singing for eleven years," says Ryen. Their skills truly showed in their performance. The heart-wrenching lyrics were delivered with passion, each note clear and piercing.
Their choice to sing "Shallow" was inspired completely by their love of the movie.
"We went and watched the movie and cried for hours… It's always our go to song, even if we're just messing around we'll play 'Shallow'".
Ryen and Karli originally had planned to perform the song for a Thespians Club fundraiser, but barely anyone knew it at the time. Everyone in the audience was glad they showcased the piece that night instead.
The two often perform together, whether it's for their families, fundraisers, plays, or other events like the Talent Show.
"She's my bestest friend," says Ryen, "and I love her so much" says Karli.
All of the performers did an outstanding job, as well as the Talent Show Committee, which organized the event. We hope to see even more Legacy talent next year!
Photo credits: Olivia Bauer, Ryen Hilton
About the Contributor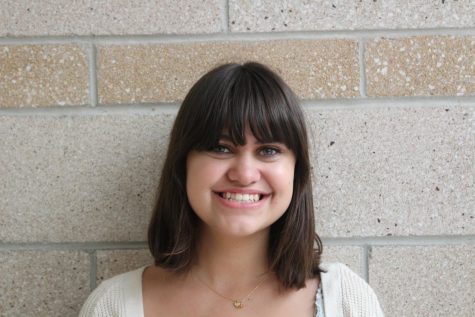 Olivia Bauer, Vice President
Olivia is a writer for the Lightning Letter. She is a junior at Legacy High School, and loves to write, sing, and travel. She also enjoys being active...