Orchestra Concert
Hang on for a minute...we're trying to find some more stories you might like.
On December 8, the Legacy High School Concert and Symphonic Orchestras performed their winter-themed concert. The orchestra had been practicing for months on perfecting their songs, and their effort could easily be heard on stage.
The Concert  Orchestra performed first, with songs such as "Rustic Dance" (composed by Elliot Del Borgo) and "Mythos" (composed by Soon Hee Newbold). Afterwards came the Symphonic Orchestra, who performed "Concerto Grosso" Op. 6, No. 8 (Christmas concerto, composed by Arcangelo Coreli) and "Hoe Down" from 'Rodeo' (composed by Aaron Copland).
For the finale, both of the orchestras combined to perform Ukrainian Bell Carol, (composed by Mykola Dmytrovich Leontovych and arranged by Erik Morales) The Christmas song, (Composed by Mel Torme and Robert Wells and arranged by Leland Forsblad) and selections from the "Nutcracker Suite" (Composed by Peter Ilyich Tchaikovsky and arranged by Ray Pancarowicz).
Both orchestras played phenomenally and it seems that their practice paid off.
About the Writer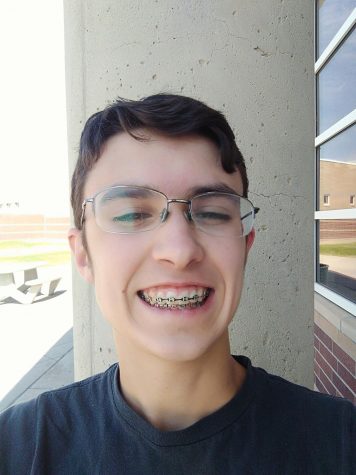 Andrew Hammond, Advice Editor
Andrew is into video games, books, Youtube and basically anything else that can help him procrastinate. He is in tenth grade, a nerd, and is here to help...