Legacy's Fan Store: Shirts, Pants and… Chairs?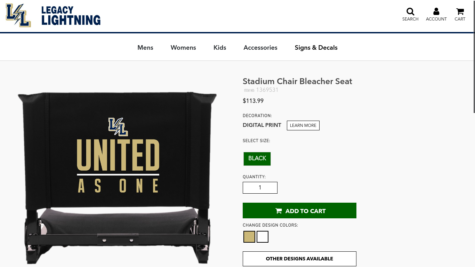 From Disney to Youtuber apparel, many groups have merchandise for their fans to show their pride. Now, the Legacy community can do so as well! Legacy High School has opened its online Legacy Fan Store featuring a large selection of products including shirts, hoodies, coats, pants, hats, bags, decals, chairs, cups, and much more.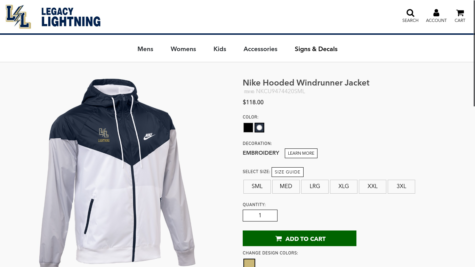 The primary apparel vendor, BSN SPORTS, allows for partnerships and products with brands such as Adidas and Nike, so customers can find products familiar to them. These products have guaranteed quality: t-shirts have sweat-removing fabric, keeping players dry, cool, and comfortable; leggings that reduce chafing; and best of all―pockets!
Furthermore, customers can customize their gear from different types of apparel, colors, and designs. During an interview, assistant principal Mr. Brian Davey favored this aspect as "a student's grandma could buy a long sleeve shirt and customize it to say 'Proud Grandma of a Legacy Student' or a student could buy a hoodie that says 'Senior 2023'". Another favorite was the wide range of people that could access the store. Not only does the online capability allow families all across the globe to support their students, but the variety of designs reaches all students in different sports, activities, clubs, or Legacy as a whole.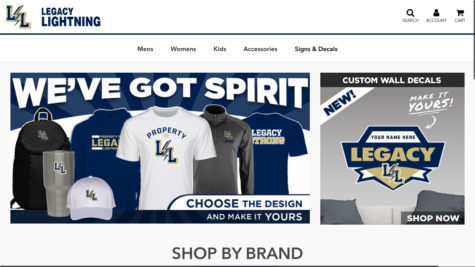 Future plans include changes to the designs based on customer feedback and purchases as well as social media advertising.
Show your support by buying quality products at Legacy's Fan Store!