Why You Should Join The Lightning Letter
…One Of The Most Self-Serving Stories We've Ever Written
Do you want to write stories about happenings in and around Legacy High School? Does making comics sound great? Have some photography skills you want to show off somewhere? Is creative writing your thing?
Join the Lightning Letter!

Every Tuesday, a group of people meet to put up new things to read and look at on this website! The leadership team (Thaeryn Fuller (pictured below), Ava Blakely (pictured below), Ally Thomason, and Colin Womack) makes sure the meetings run smoothly. Attendees are given free reign to write, draw, edit, and take photos as they wish! While officially and technically being a club, members are still required to produce work every so often depending on the role they hold in the club. In addition, all members get to rate a piece of media they enjoy (or even that they don't!) at least once a month.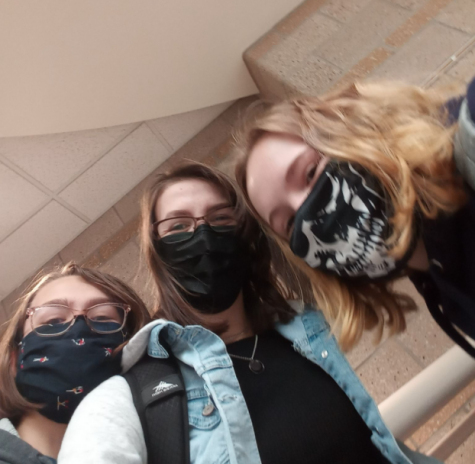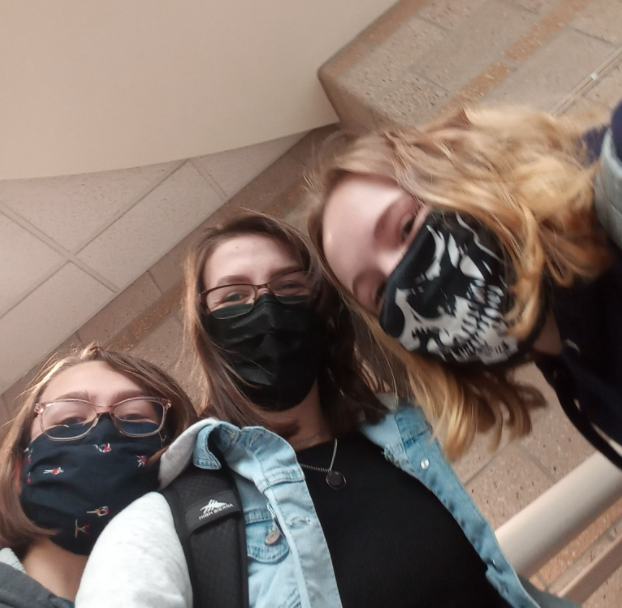 Most meetings – held immediately after school on Tuesdays – don't start for a few minutes, since there's always a few announcements that we need everyone to hear, and most people need a few minutes to get to the room. After everyone arrives, they may or may not be greeted with a small snack or treat, and Thaeryn Fuller starts the information speel. After that, it's work time. You're free to talk to your friends, or just enjoy the random conversations around you. Put simply, the atmosphere is 'bridled chaos'. After an hour of work, you're free to go, as meetings end at 4:30.
Apart from the mandatory entertainment reviews, and the minimum requirement of at least some effort at whatever you're working on, the club is extremely relaxed, and commitment levels are low. While it's a good idea to attend every meeting so that you can produce articles (or the like), it's completely fine if you're a few minutes late or if you miss a week – everyone is incredibly nice and understanding, and it's easy to catch you up to speed on whatever you missed!
So there you have it – if you've been looking for something to do after school on Tuesdays, and want to flex your writing, drawing, or photographing muscles, stop by the Lightning Letter! We meet in A217 weekly. While we don't meet again this year, our next meeting is Tuesday, January 11th, 2022! If you're interested, just come on in – we accept anyone and everyone of all grades and talents!
Information summary:

Where: A217
When: Tuesdays, from 3:30 to 4:30
Next meeting: Tuesday, Jan. 11th
If you have any questions or comments, email any of the people below!
Ms. French-Jurgens (Sponsor): [email protected]
Thaeryn Fuller (President): [email protected]
(I check my email all the time, so if it's urgent, please feel free to email me as well! [email protected] – Ava Blakely, Vice President)