2019 Candy Gram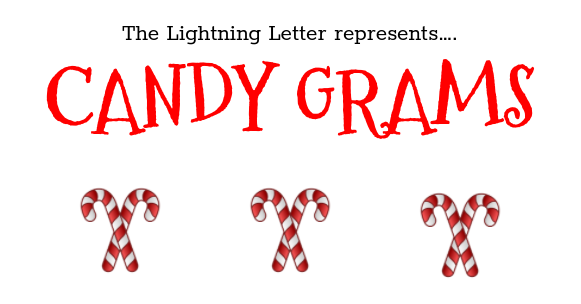 Hey Legacy!
Spread some holiday cheer through your school newspaper. This is a great way to send love to a friend during the stressful finals week and brighten their day.
We're running a Candy Gram fundraiser from December 9th to December 13th. You can buy a mini candy cane and message to send to a friend for $2.
We'll be stationed at a table outside the F hallway during 4th, 5th, and 6th. There will be cards where you write your message and name. If you don't want your name attached to it, you can write "Anonymous," "Your Secret Admirer," etc. We'll take care of everything else!
The treats will be sent during 1st on Monday, the 16th. If your recipient doesn't have a class first period, they will be sent an email, and the treats will be available for pickup Tuesday ASP and after school in room A217.
If you have any questions, please contact Bella at [email protected].