Spring is Here!
Hang on for a minute...we're trying to find some more stories you might like.
On Feb. 15th, the Spring Dance was located in the small gym, starting from 8:00 pm to 10:00 pm. It required of $5 per entry for donations to F.R.I.E.N.D.S of Broomfield. The main concept of this dance is for the girl to ask the boy; however, the dance is for all to bond like the group of three: Emiana Nix, Shynell Hagosojos, and Melannie Guerrero.
Putting on their best outfits for the occasion, they danced the night away, having as much fun as they can. Like the group of three, Julia Miranda, Anna Sosa, Kayla Stanley, Liliana Maldonado, Samantha Rich, and Jacob Scheer were all seen at the dance talking or dancing on this pleasant night (image below).
For dates of two, they bonded even more in their relationships like both Jovani Izaguirre and Kassidy Carlson and Zachary Brown and Stephanie Magnuson. Zachary and Stephanie can be seen twirling each other in the video.
Overall, the dance was a lively event for everyone as laughter and joy were in the air. Although, more importantly, the money is going to be donated to F.R.I.E.N.D.S of Broomfield to help provide opportunities for individuals with developmental disabilities. Be sure to donate this week to help!
About the Contributors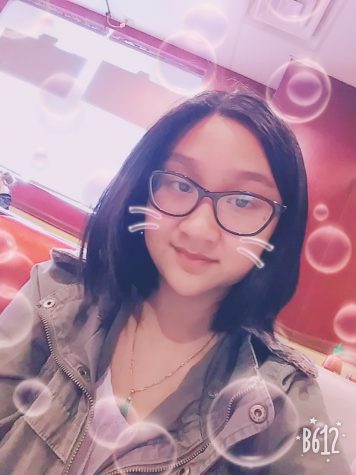 Whitney Le, Staff Member
Whitney is one of the newest members of the Lightning Letter Club. She mostly enjoys mathematics, learning, assisting others with school work, etc. Although...