Colorado National Speedway
Looking for a great way to spend your weekend? Here it is!
Hang on for a minute...we're trying to find some more stories you might like.
Unfortunately, there is only one official NASCAR Speedway in Colorado. There's one place in the entire state where you can watch the skills of talented drivers being tested, cars engineered for racing, and the waving of a checkered flag. Fortunately, Colorado National Speedway is approximately 20 minutes away from Legacy High School. Buckle up and prepare for an adventure.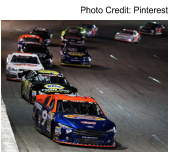 About CNS
A family friendly speedway, Colorado National Speedway consists of a quarter of a mile track paved in asphalt. Established in 1995, it hosts the NASCAR K&N Pro Series West annually and is a member of NASCAR's Whelen All-American Series. On a regular race night, multiple different models are raced respectively, ranging from stock cars to "train cars". Special Event Nights are scheduled for holidays, such as Father's Day Super Sunday Monster Truck Show. Figure 8 races are sometimes hosted and after the race night is over, fans can walk across the track to the pit to get autographs from their favorite racers. Overall, a great way to spend your night!
Location
Colorado National Speedway is located in Dacano and can be reached through taking Exit 232 on I-25. As mentioned before, it takes approximately 20 minutes to arrive form Legacy High School. The official address is 4281 Speedway Blvd, Dacono, Colorado 80514.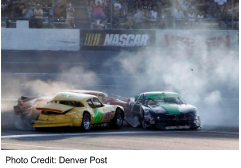 When
The typical racing season at CNS begins in April and ends in October. Races are usually on Saturdays and start promptly at 6:30 PM, ending somewhere near 10 o'clock (approximately). However, races are not always at this time, so you can check the 2018 Schedule on the Colorado National Speedway website.
Ticket Prices
CNS tickets can be purchased at the speedway or online. The regular event prices are $6.00 for Youth (5 to 12) and $14.00 for adults (13+). Any child 4 or under 4 years old gets free admission with a free hotdog. For Special Event Nights, Youth are $8.00 and Adults are $17.00.
More Information
Website: www.coloradospeedway.com
Phone: (303)665-4173
Top Photo Credit: Legends Nation
About the Writer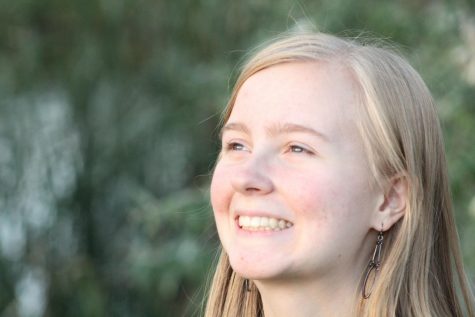 Anna Hartwick, President
Anna is the President and Fiction Editor for the Lightning Letter. Mostly, she enjoys investigating topics and publishing under Opinion or News. Other...