What to Expect on a College Visit
     It's that time of year again; college admissions, tours, and the ubiquitous stress of it all. The college admissions process itself is incredibly overwhelming, and rightly so. A key part of the entire process is visiting and selecting colleges to later apply to. College tours are not only informative, but can also offer a glimpse into daily student life. This article will give you an in-depth look at college visits, including how to register, what to expect, and what questions to ask.
     First off, scheduling the tour. Most colleges have tour schedulers available online that let prospective students schedule tours up to two months in advance. Colleges including CU, CSU, and DU allow you to schedule visits up to three months in advance, while colleges such as the University of Wyoming allow you to schedule a visit the day of. If you don't have time on the weekend to visit, Wednesdays are a great option as college visits do constitute an excused absence.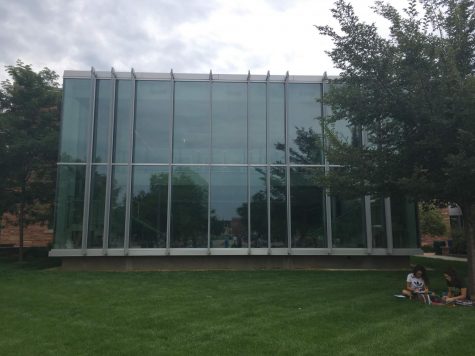 The typical structure of a campus tour consists of a 30-60 minute information session paired with a 90-120 minute walking tour. Some colleges, such as CSU, will give you a campus map, and coupons for campus stores and restaurants; others, like CU Boulder, may give you info on scholarships and application deadlines. Many colleges do offer free or discounted parking to prospective students. Tours will usually go over any recreation centers, libraries, student unions, and possibly dorm rooms. Depending on the college, some may have dorm rooms set up for prospective students to look at. This isn't always accurate of all the college's dorms, but can help give you an idea of their living situation.
     Asking questions on tours can be really beneficial, especially for future reference when you're completing college applications (which can seem very far away). Here are some to consider:
What classes can first year students expect to take?

How many credits do freshmen usually take, and what will this look like scheduling-wise?

What types of rooms/dorms are available to freshmen?

Is there an honors program, and if so, are there different living options for honors students?

Do the majority of students live on/off campus, and how does this change during their four years at (insert college here)?

What activities, such as sports, volunteering, and clubs around the college are there for students to connect with, network, and get involved in?
     While college can seem stressful and hectic, college tours are immensely helpful in your college search. Best of luck to you!