High School Soccer Vs Club Soccer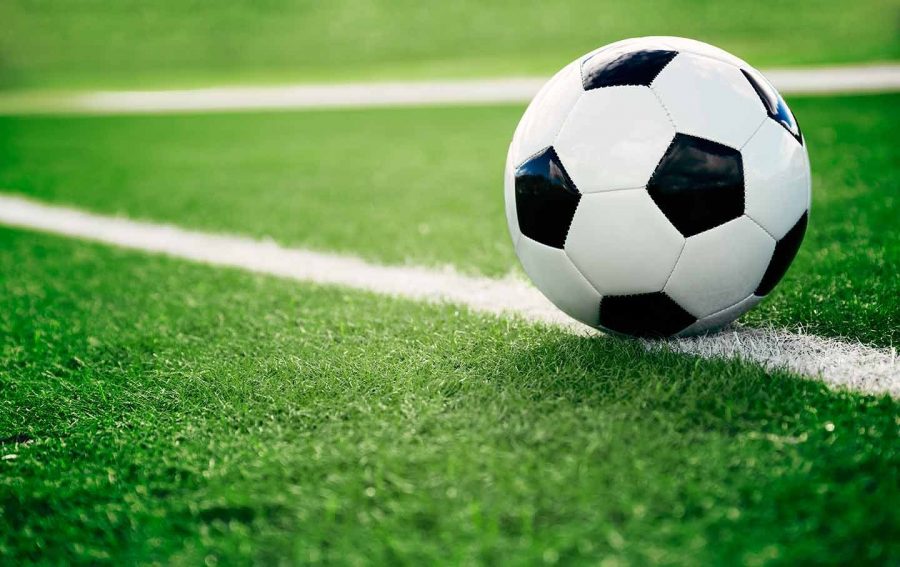 Abby Luciano-Brielmair
November 8, 2019
Hey! Hey you! Have you ever wondered what the differences between high school soccer and club soccer are? Have you ever debated on what to choose? Well this is the article for you. In this article we will decide for ourselves if this question has a straight answer or a more complicated answer.
Pros and Cons of High school soccer:
As far as the pros and cons goes, this topic has several but lets focus on the main ones. 
For High School soccer it is mainly about socializing and being able to play soccer in a fun environment without the stress of training through the school year. By playing High school soccer you also gain leadership skills and development in playing different positions on the field. The disadvantages of playing High School soccer is that the difficulty level might drop depending on what team you are on making you lose skills or stamina for when you go out of High School. Another disadvantage is that the training would be easier making it difficult for you to learn a lot of new skills. 
Pros and Cons of Club soccer:
Just like there were pros and cons for High School soccer there are pros and cons for Club soccer. Club soccer provides training that can improve soccer skills. It also allows players to play against challenging teams. When playing High School soccer instead of club you can lose the skills that you learned in club making you sloppy. So club keeps your skill consistently repeated. The cons of club are that you miss out on social experiences that you experience with High School sports. 
Parents influence:
A parent's influence on their children can be critical when choosing between Club Soccer and High School soccer. From a parent's blog written by Skye Eddy Bruce, she talks about the pros and cons of doing high school for her specific child. The blog provides you a sense of what a parent is wondering when a child is making a decision between club and high school soccer. For her child she liked club because it provided a lot of practice with her kid's team and kept her kid busy. But the negatives with club were that it interfered with her kids school work, making it very stressful. Another concern from the parents point of view is how much club soccer costs. On average a sports family pays $2,292 on club soccer. But every child's needs varies with each situation. In this circumstance her kid enjoyed club but it got in the way of their schoolwork and there's also the money factor.The other side of the spectrum is high school soccer. The benefits for this particular kid was that they didn't need to worry about winning it could be more of a social aspect. But the negatives could be the lack of skill training and could be physically draining with playing games and school. A parent's influence is valuable but it's the kids preference that makes the decision. For instance, in this scenario the parent's kid chose to do high school soccer because its more fun.
Personal Experience:
As a soccer player myself I was also facing the decision between High School soccer and Club soccer. While my mom wanted me to play in club and high school so I can play soccer all year round. I liked the idea of playing soccer all year round but I was worried it would be hard with school work. So I tried playing club in the fall and high school soccer in the spring for freshman year of high school. Before making my decision I also did pros and cons of club and high school soccer. I came to the conclusion that I was getting tired of playing soccer and trying to figure out school at the same time. Up until this point I have been playing soccer since I was 4 years old. So I made the decision to stop playing soccer. For another perspective I interviewed another person who faced the same decision. A Legacy student named Chelsea Farley, allowed me to look at her decision making when it comes between high school soccer and club soccer. For Farley, she participates in other sports such as gymnastics which cause issues with club coaches when missing practices. In her opinion,
"High school soccer is more fun because your playing for the school and getting involved in a school activity. But club soccer teams are closer which makes the team work better together." 
 Ultimately, high school soccer works better for Farley because of her other sports that she partakes in. 
So going back to the question of "Which is better, High school soccer or Club soccer?" The answer is that it depends on your lifestyle and what you prefer. Like most people you have to weigh out which has more pros and which has more cons. You also have to consider whether you value your parents opinion or not.  So when your faced with a decision to go with the choice that works for you.
Citations:
https://www.soccernation.com/da-vs-high-school-soccer-honestly-its-the-parents-who-want-hs-soccer/
https://www.soccerparenting.com/high-school-soccer-to-play-or-not-to-play/