Hocus Pocus: 25 Years of Haunting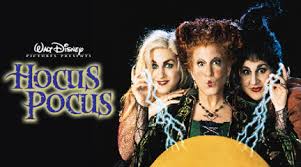 Hang on for a minute...we're trying to find some more stories you might like.
  Halloween has come and gone, but the Sanderson Sisters are here to stay.
  This all-hallows-eve, the bewitching classic celebrated its twenty-fifth anniversary.
If you haven't seen Hocus Pocus, let me be frank: it is by far one of the best Halloween movies I've ever seen. Though it can be cheesy at some points, this movie is very entertaining, and one of my favorite movies to watch with my family during our Halloween festivities.
  A brief summary; the movie takes place in Salem Massachusetts, home of the historic Salem Witch Trials. The Dennison family, consisting of Mr. and Mrs. Dennison, their son, Max Dennison, and daughter, Dani Dennison, move to Salem, where Max makes a new friend named Allison from his high school. On Halloween, Max takes his sister trick or treating, where they "accidentally" trespass into the Salem Witches museum, home of the dead Sanderson Sisters. In a dramatic turn of events, Max ends up releasing the ghosts of the witches. With the help of his new friend, Max must send the witches back to where they came and save the town from their dangerous spells.
  I would highly recommend this movie to anyone looking for something fun to watch on halloween, or any time for that matter. This movie is rated PG and is completely appropriate for basically any child, and even adults would enjoy this movie.
Fun Facts:
Hocus Pocus

was actually released on July 16, 1993, so its 25th anniversary isn't until July.

Sarah Jessica Parker, aka the witch Sarah Sanderson, was actually related to someone accused of being a witch.

Though in the movie there was a full moon, in actuality there wouldn't have been a full moon. In 1993, Halloween was on a Sunday, with

no full moon

.

Since

Hocus Pocus

was released in July, unlike most Halloween movies, which are released in September/October, it was not as successful as most Halloween movies.

Leonardo Dicaprio almost starred in

Hocus Pocus.

Thackery Binx, the boy at the start of the movie, aka the cat, was actually played by two people. One who played the human boy, and the guy who voiced the the cat, were two seperate people.
About the Contributors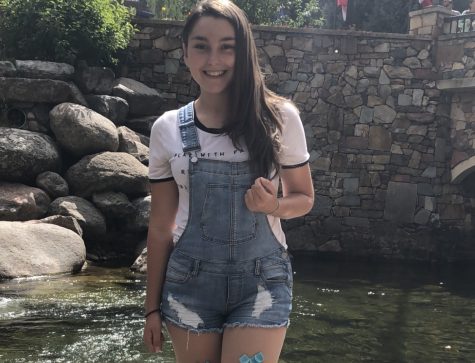 Alexis Fierstein, Opinion Editor
She's a Junior at Legacy and loves math, art, and writing. Lexi spends her summer in Florida and her winter skiing in Colorado. She is obsessed with Disney,...